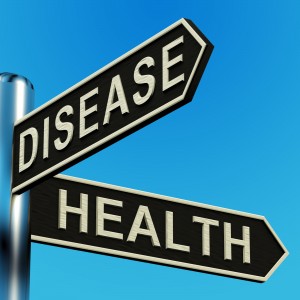 Does God (Yahweh) Want Us to Be Sick?
Some may wonder why many us who believe in a God that heals are getting just as sick as those who aren't believers.
Shouldn't we be without disease or sickness?
Didn't the Messiah come healing sickness?
MY OPINION
It's not the Almighty's fault, it must be our misunderstanding  of some principles of His Word.
Of course, we still live in a cursed shell of flesh, however, if we perfectly followed the instructions of Yah, shouldn't we be immune to all disease? Should we consider the clean and unclean meats mentioned in Leviticus 11?…… I believe so ( though that's a discussion for a later date).
These are questions I have asked to myself and in prayer.
THE REALITY IS….
We are constantly bombarded by toxicity through our environment with nil chance of avoiding it.
As well,  it's quite possible some of us may be expediting or aiding this attack on our health when we don't evaluate the so-called "food" we put into our mouths.
However, is there a way to nullify or reduce our susceptibility to disease or sickness?
I do believe low quality food denies us the full nourishment needed for our bodies to be properly equipped to fend off attacks.  Therefore, I believe there are many instances of illnesses that manifest later in our lives due this factor.
WHAT ELSE IS NEEDED
A solid spiritual foundation is the supreme key to overall health and wholeness.
I remember not long ago coming in prayer about my health issues over and over again asking for healing.
When I really listened, several questions where asked:
Allen, what are you eating?
How much are you eating?
Didn't you talk about getting more exercise?
I knew the Spirit of God was holding me accountable for the upkeep my health.  He began to take me on journey of health recovery I never imagined could be possible.
I was shown the interplay between the spiritual and the physical;  how they are mutually bonded and one always affects the other.
CONCLUSION
So as I go on my journey to improve my overall well-being.  I will be exploring this theory and sharing my experiences with you.
Thank you for reading.
Please leave comments below.
Shalom!
Allen Williams