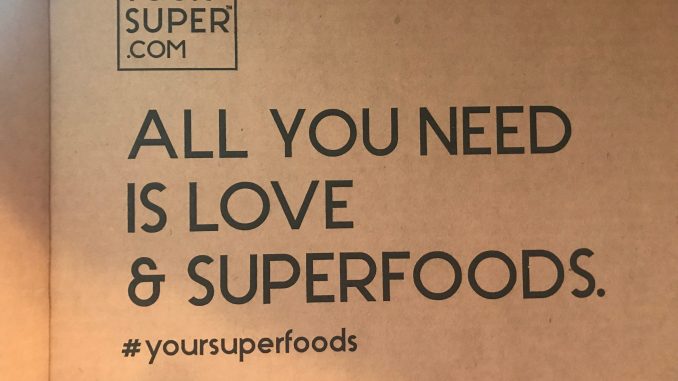 So, I ordered the Your Super Organic Superfood Detox Bundle with a 5-Day Detox Plan.   
I've received my Detox Bundle package so I'm going to share what's in it, the health benefits and how I plan to implement it.
Why did I do it?
Recently, I put on a shirt that had always fit well.  Surprisingly, it was very snug around the mid-section.  Frankly speaking, IT WAS TIGHT…VERY TIGHT.  My belly had grown a bit…..A LOT!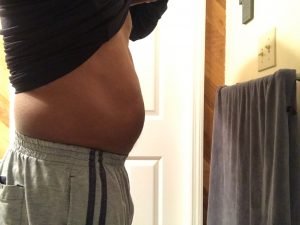 Are you feeling what I'm saying?  C'mon, I know a few of you are.  
Alarmed, I quickly realized I had to do something fast or this could get out of control.   
My first thought was, "Get some exercise."  But, I walk almost every morning.  So, this shouldn't be happening.  Right?
Second thought, "Stop eating the junk food man!  You know better.  Get that diet in order!"   Correct answer…LOL!
What's In The Your Super Detox Bundle?
The YourSuper Detox Bundle includes the following nutrient-packed superfood powder mixes.  
1.  Super Green (Net Wt. 5.3 oz [150g])  30 Servings
Aids the immune system has all the vitamins you require from greens.  Also helps to reduce inflammation.
Ingredients: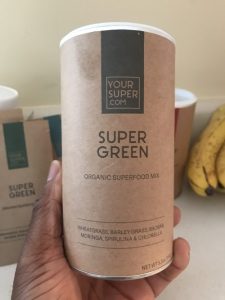 Wheatgrass  (Germany)
Barley Grass  (Germany)
Moringa  (Tanzania)
Baobab  (Senegal)
Spirulina  (Germany)
Chorella  (Germany)
2.  Forever Beautiful (Net Wt. 7.05 oz [200g]) 40 Servings
Nutrients for healthy hair and skin.
Ingredients: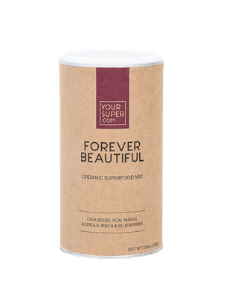 Chia Seed  (Bolivia)
Acai  (Brazil)
Maqui  (Chile)
Maca  (Peru)
Acerola  (Brazil)
Blueberry  (Finland)
3.  Skinny Protein (Net Wt. 14.1 oz [400g]) 25 Servings 
Healthy weight management, increase metabolism and 9 essential amino acids your body does not create on its own.
Ingredients: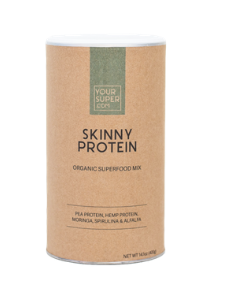 Hemp Protein (Romania)
Pea Protein (Spain)
Moringa (Tanzania)
Spirulina (Germany)
Alfalfa (Germany)
4. Mellow Yellow (newly added)
Reduce inflammation.  Lower anxiety and stress.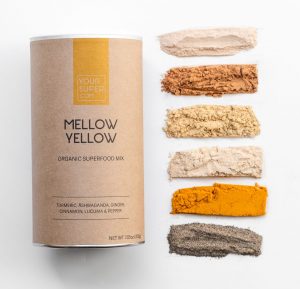 Ingredients:
Turmeric (India)
Ashwagandha (India)
Ginger (India)
Cinnamon (India),
Lucuma (Peru)
Pepper (India) 
5. Starter Pack
Contains 7 Single Serving Packets of samples of every superfood powder mix Your Super offers.
6. Starter Booklet
How to Get Started with outlined steps: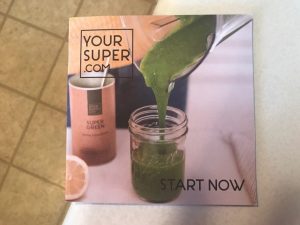 Watch recipe videos and download tracking sheets
Set-up a 10-minute call with someone from the Your Super team.
Join the Instagram and FaceBook groups
Contact info for support.

How Do You Implement The 5- Day Detox Plan?

Your Super offers a 5-Day Detox Plan and Worksheets PDF.
Also, as previously mentioned, the detox bundle comes with the step-by-step instructions with contact and support information.
I will use these as guidelines for my plan. 
For the most part, I will consume smoothies and salads.   The Detox mixes will be put into smoothies and spread on salads depending on how it tastes.    
Summary
Seeing my belly sticking out over my belt was quite shocking.  It's amazing how something like that can gradually occur without much notice.  Then suddenly, in one moment you SEE it…LOL!

In the past couple of months, I've grown fond of Your Super mixes because of their quality, simplicity, convenience, and pureness.   
Getting back on track with my diet should be pretty easy using the YourSuper Detox Bundle mixes.   
To get started with the Detox Bundle use
Discount code:

PURE777

 
Get 15% OFF your order.  
Also shop Your Super on Amazon
PLEASE LEAVE COMMENTS BELOW.

Be You Best and Be Blessed,
Allen
GoLivePure.com
Disclaimer:  The information shared at GoLivePure.com is not intended as professional medical advice.  Changing your nutritional intake, implementing any alternative health practice presented here at GoLivePure.com is done at your own risk.