What is Hint Water?
A pure infused blast of supreme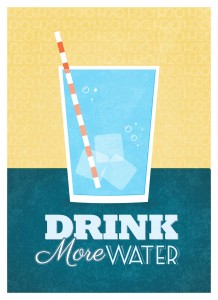 refreshment and goodness is Hint Water.
Recently, I discovered this treasure of high-end quality and taste.
At first,  it tasted very odd to me.
I experienced a fruit flavor without the sugar… very strange sensation.
Yet, as I continued to drink it, I "acquired a taste" for it. 🙂
I've never experienced any drink like Hint Water
However, it may not work for some of you; yet, it's been working for me.
Surprisely, Hint Water has presently done what no other flavored water could do for me….Almost replace plain water.
I said, "Almost"…LOL!
I still love plain water but Hint is running a close second 😉
Hint is Flavor Fantastic!
Infused with delicious fruit flavors, such as:
Pineapple

Crisp Apple

Peach

Raspberry

Lemon Cayenne

Apple Pear

Watermelon

And the list goes on
Hint Water eliminates the boredom some may experience when forced to drink plain water
I love plain water, however some of you may hate it…BLAH!…LOL!
I think you may like Hint Water 🙂
Choosing to drink Hint Water has been a awesome choice for me.
How Hint Water Started



In 2004, a housewife Kara Goldin began selling homemade fruit flavored water out her garage to her friends and neighbors as a healthy alternative to sugar laden drinks.
Kara soon realized she had something unique going on.  Soon after, Kara and her husband Theo launched Hint Water.
Today, being the only company that offers unsweetened fruit flavored water, Hint water has experienced explosive growth, fast becoming a leader in the flavored waterbusiness.
Offering the best taste and flavors is the primary reason for this emergence.
It's reported that Hint Water sells twice as much in stores than other brands.
Top 5 Reasons You Should Drink Hint Water:
Taste – Did you know that 76 million Americans consume 72 million diet sodas each year.  Now check this out, 76% of those diet soda drinkers would like to decrease their consumption of diet soda.  But they encounter a major obstacle; they DISLIKE THE TASTE OF WATER.  With pure water, natural ingredients, Hint Water offers a burst of hope to this crowd.
Variety –  Along with great taste, Hint Water ( as I already mentioned) offers a vast choice of mouth-watering flavors.  Hint pineapple water, blackberry, watermelon, peach, pear, raspberry and more. Hint sparkling water labeled [easyazon_link keywords="Hint Fizz" locale="US" tag="golivepure-20″]Hint Fizz[/easyazon_link], is also available in these same flavors. In addition, for those who need a bit of a morning boost or just a mid-day pick-me-up, [easyazon_link keywords="Hint Kick" locale="US" tag="golivepure-20″]Hint Kick[/easyazon_link] with all-natural caffeine serves you well.
Convenience – You, the customer, are able to buy direct from Hint, something most beverage companies do not offer.  Not only that, you can have Hint water shipped directly to your doorstep!  No more bothering with the occasional inconvenience of utilizing the store having to carry cases of water.  Hint Water also offers a monthly autoship program so you have no need to worry about placing your orders each month.   Currently, I have the flavor-of-the-month on autoship,  Each month a new flavor of Hint Water arrives at my door.  Yea!
No Fake Ingredients (Hint Water Nutrition Facts) – 100% All-Natural. 0 sugar, 0 diet sweeteners, 0 stevia, 0 preservatives, 0 calories, and 0 GMOs.  Vegan and Gluten Free.  Natural Fruit Oils and essence with pure wholesome H2O make Hint water and Hint Fizz spectacularly tasty goodness.  It's that simple!
Hydration – A person can live without food for up to 40 days; however without water in that period, that same person would die. Water is crucial in supporting metabolism, flushing out toxins, relieving headaches, aiding digestion, assisting the immune system, preventing muscle cramps and improving overall energy.  Also, our bodies consist of more than 60% water. Wow!  Do you think water is important?  Yeah buddy, definitely so!
Conclusion
So, if you have a distaste for ordinary water, enjoy variety, embrace convenience, desire all-natural and seek to keep your health in good standing, Hint Water may be for you!
With unquestionable ingredients and outstanding taste, Hint Water
has become a choice for me and many other consumers desperately desiring to increase their water consumption without dealing with what some would consider the bland taste of natural water.
Those who are pregnant or nursing looking for a no sugar alternative, if you have gastrointestinal issues, maybe you are diabetic or  you just want to give up soda…Hint Water may be your solution.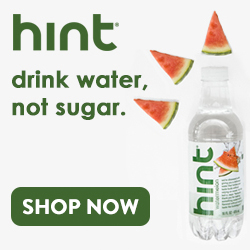 New Customers save 35%
 
WHAT DO YOU THINK?
Please leave comments below and thank you for stopping by!
Be Your Best and Be Blessed,
Allen Williams