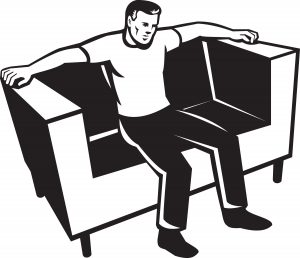 Did you know that long term sitting could be more dangerous to your health than smoking.  That's what recent studies have indicated.  Not that sitting is bad, but maybe the way we sit is the issue.
Did you know in some cultures sitting in a squatting position is quite normal?
"A fourth of mankind habitually squats in fashion very similar to the squatting position of the chimpanzee, and the rest of us might squat this way too if we were not trained to use other postures beyond infancy." -Gordon W. Hewes 
In the video below, Daniel Vitalis explains and demonstrates the benefits of the natural flat-footed squat sitting position.
Enjoy!