The first time I read Baobab listed as one of the ingredients in a superfood mix  I'd purchased,  my eyebrows raised as I said, "Huh? What the heck is Baobab?" 
Secondly, I had no idea how to say the word – Pronounced (BEY- oh-BAB)  
During my research, I discovered some absolutely surprising facts about Baobab fruit that I want to share with you.  It amazed me that somehow, this powerful superfood had flown under my radar.   
So, What is Baobab Fruit?
The baobab fruit is of the Baobab Tree (adansonia digitata), native to Africa, and the country of Madagascar, it's also known as the Upside Down Tree, Bottle Tree and The Tree of Life.  Many natives have used the fruit from this tree throughout their generations for various nutritional and medicinal uses.  Baobab fruit dries within the husk making it somewhat unusual compared to other fruits.
The Baobab tree is also known as the Monkey Bread Tree…LOL!   That makes me laugh!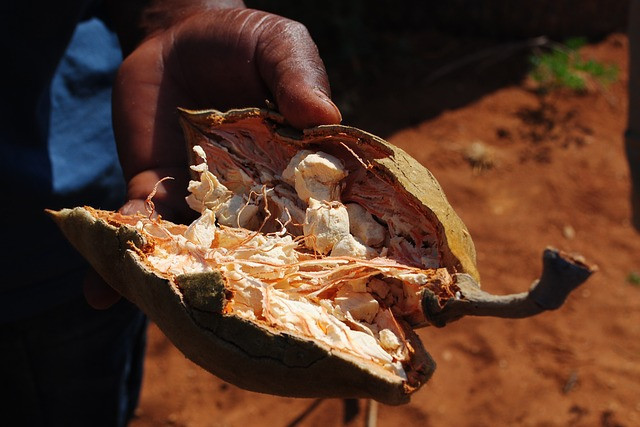 7  Baobab Fruit Health Benefits 
Reduces inflammation.  Due to high levels of antioxidants such as polyphenols, baobab has the potential to fight oxidation of cells (free radicals) within the body helping to reduce inflammation.  Chronic inflammation is thought to be the root cause of many diseases.  
Boost the Immune System.  When working properly, the human immune system can fight off almost any foreign invader.  With an abundance of vitamins and minerals such as

Vitamin C,

potassium, calcium, magnesium, and iron, baobab fruit provides the necessary nutrients to reinforce the immune system, thus boosting it's ability to fight viruses, bacteria, and fungi that cause disease and sickness. 

Maintains Healthy Blood Sugar Levels.  With high amounts of soluble fiber and polyphenols, Baobab has been shown to reduce glycemic levels in studies.  

M

aintains Healthy Heart Function.

  The fruit pulp of Baobab fruit is 50% fiber. Fiber-rich diets aid heart health

.  Baobab contains soluble fiber, which dissolves in water, can help reduce blood cholesterol.

Improves Digestion.  The

insoluble fiber in Baobab fruit does not dissolve in water.  Insoluble fiber easily moves through the intestines cleaning it out also helping to relieve constipation leading to better digestion. 

Curbs Hunger – Good For Weight Management.   A scientific study shows Baobab fruit, due to its high fiber content and polyphenols help to increase that feeling of "being full."
Promotes Healthy Skin- Baobab has a high concentration of Vitamin C.  Vitamin C's antioxidant properties and role in the production of collagen promotes healthy skin.
What Makes Baobab Fruit So Healthy? 
Baobab Fruit Contains:
More Vitamin C than Oranges

More Antioxidants than Blueberries and Cranberries

More Potassium than Bananas

More Calcium than Milk

More Magnesium than Coconut water

Low in Calories, Sodium, and Sugar

Contains 50% Dietary Fiber 
Baobab's nutritional properties can vary depending on its origin.  For instance, Baobab fruit and leaves from Mali were found to be very rich in antioxidants and anti-diabetic substances compared to other locations.   Whereas, from other countries of origin, the Baobab Fruit may be richer in other nutrients.  
Overall, the Baobab fruit is still packed with nutrition no matter where it has originated
Claimed Uses for Baobab:
Pain

Eczema

Diabetes

Constipation

Diarrhea

Mosquito repellant

Rheumatoid arthritis
Availability
In the US, where I live,  Baobab fruit is not available in its natural form.  
As of the writing of this article, the only available form of Baobab Fruit in the USA is in superfood powder mixes and Baobab fruit powders.
Organic Baobab Fruit Powder available at the Health Ranger Store.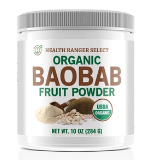 So, what do you think about Baobab fruit?

Leave comments below.