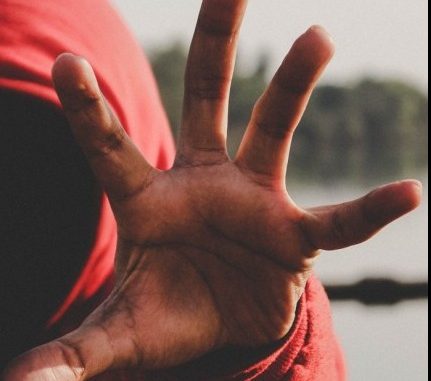 AFTER 11 DAYS, IT"S OVER!
(

Update

:  Decided to give it another try.  Day-by- Day account.  Check it out here.)
I took the risk of drinking 35% food grade hydrogen peroxide.
Before you gasp thinking, "Oh no! You fool!  Why would you drink hydrogen peroxide."  LOL!
Food grade hydrogen peroxide is not the same as the stuff you buy in the brown bottle at your local drugstore.
When properly diluted in distilled water, 35% Food Grade Hydrogen Peroxide is safe and healing to the body.
BTW, your white blood cells produce H2O2 (Hydrogen Peroxide) to fight infection.
Hydrogen peroxide is found in breast milk.
The protocol suggested using for about 16 days or until using 25 drops in distilled water 3 times a day.
I only had 5 more days to go.
I chumped-out…LOL!
THE AWESOME POSITIVE OF INTERNAL CONSUMPTION OF  35% FOOD GRADE HYDROGEN PEROXIDE
At the start, I had a very bad sinus infection.
This infection caused my entire mouth to be in pain, specifically in my gums causing great pain on my left side.
At first it affected my entire mouth, cheeks and ears.  I also had pressure in my forehead, temples, ears and mouth.
The pain was excruciating in my gums on the left side of my mouth.  Applying any pressure to that side of my mouth was very painful.
When I first took the hydrogen peroxide, it would really burn….with some intense pain that would last 45 minutes to an hour.
However, after the burning pain subsided, my condition always improved.
Eventually, by the eleventh day, most of the infection was gone with no pain…Hallelujah!
The congestion in my ears also cleared-up as well as the turmoil in the gut.
So, I'm happy with that result.
If I had continued, I would have possibly experienced even more positive results to report.
WHY MY DECISION TO STOP?
The last few nights I've been experiencing some strange sensations while taking 35% Food Grade Hydrogen Peroxide:
Light headed
Anxiousness
Continued nerve twitching in the  knee
Tingling sensations throughout my body
Numbness and tingling in the finger tips
Rapid heart beat
Insomnia
Also, constant urination throughout the night thus NO SLEEP.
Most of these reactions are most likely detoxing symptoms like I've felt when fasting known as the Herxheimer reaction.
So, this isn't new to me.
My only reason is a gut feeling it's time to end it.
I may do it again in the future.
In fact, it's strong possibility I will do so!
Watch the video for more:

Be Your Best and Be Blessed,
Allen
GoLivePure
info@golivepure.com
PLEASE LEAVE COMMENTS BELOW.