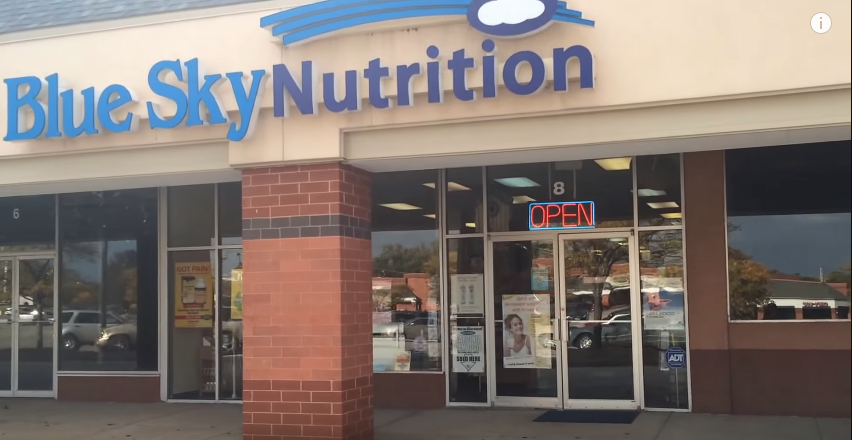 Supporting My Local Small Business – Blue Sky Nutrition in Florissant, Missouri USA
With all the big box stores pushing out the Mom and Pop's businesses, it's refreshing to see a small business that is thriving in the midst of the big boys.
Blue Sky Nutrition, a health and nutrition store in Florissant, MO (USA), is one of those places.
I love to shop at Blue Sky Nutrition!  
It's privately owned which makes me happy because I'm supporting a local small business.
Also, with a knowledgeable and welcoming staff, Blue Sky Nutrition is my local shopping choice for my nutritional supplements and more.
Fair Prices and Good Selection
Prices
Prices are surprisingly competitive for a uniquely small store…
Often comparable to, or less than the bigger competitors.
Pricing is especially good for me since I'm a military veteran.
(Military active duty and veterans get a 20% discount.)
Yes!…I love that!
Selection
Being a smaller business, Blue Sky Nutrition doesn't have as large selection as one of the bigger stores, such as Whole Foods or Trader Joes.
However, you may be surprised at what you may find.
Blue Sky has an ample supply of vitamins and supplements along with a good choice of green powders, meal replacement powders and whey proteins.
Within the aisles, you will also find locally-made honeys, maple syrup and other locally-made farm products at Blue Sky Nutrition along with fresh eggs from the farm.
Blue Sky Nutrition also has a small selection of organic and natural frozen food items.
Here's a short items you will find at Blue Sky Nutrition:
Farm Fresh Eggs
Local Preserves, raw honey, maple syrup etc.
Organic Raw Honey
Natural Soaps
Essential Oils
Huge Selection of Supplements and Vitamins (I like Maca Root)
All Natural Beauty Products
Natural Cleaning Supplies
Nuts
Protein Powders
Healthy Snack Items
Organic Natural Frozen Foods,
Beverages
Bottled Water
Bulk Herbs (I was surprised to see Ceylon Cinnamon…this is the good stuff)
And Much More (Watch the video below).
Personal Touch
I love the personal connection I have with the store owner Janet and son Justin.
Someone's usually right up front to greet and assist you.
Each time I'm in the store, I get to have that friendly conversation with the people who are intimately tied to their own personal business.
I recall one visit, Justin suggested I should try some of the Maca Root tablets, informing me that it would help with my stamina.
Indeed, my stamina increased along with my male libido…WINK!…WINK!
Click here to read my stimulating story.
Alright, let's refocus…LOL!
In my opinion, their service is outstanding.
They make me feel special each time I visit.
Go Visit Blue Sky Nutrition
So, if you're someone living in the Florissant, MO area looking for a great nutritional store or just travelling through town,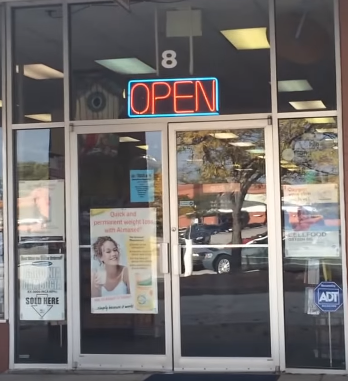 Stop in and say hello to the folks at Blue Sky Nutrition!

Tell them you read about them here !
Thanks for stopping by.

Be Your Best and Be Blessed,
Allen Williams
Go Live Pure
P.S. 

If you've shopped here or plan to in the near future, please leave comments or ask questions below.  Thanks!
Blue Sky Nutrition



8 Grandview Plaza Shopping Center
Florissant, MO 63033 (USA)
Phone: (314)837-7290
Hours: Mon – Fri 10:00 AM – 7:30 PM
Saturday 10:00 AM – 6:00 PM
Sunday 12:00 – 5:00 PM
Get Directions Here
Blue Sky Nutrition Facebook Page
Blue Sky Nutrition Reviews
Blue Nutrition BBB
Shop Superfoods and Nutrition Supplements Online