What is Hint Water?
A pure infused blast of supreme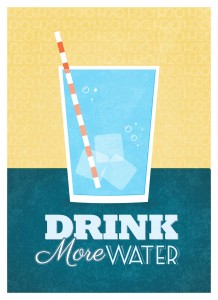 refreshment and goodness is Hint Water. Recently, I discovered this treasure of high-end quality and taste.  Hint Water has done what no other flavored water could do for me….Almost replace plain water

Infused with delicious fruit flavors, Hint Water eliminates the boredom some may experience when forced to drink plain ole water. Choosing to drink Hint Water has been a simple choice for me.
How it Started

In 2004, a housewife Kara Goldin began selling homemade fruit flavored water out her garage to her friends and neighbors as a healthy alternative to sugar laden drinks. Kara soon realized she had something unique going on.  Soon after, Kara and her husband Theo launched Hint Water.
Today, being the only company that offers unsweetened fruit flavored water, Hint water has experienced explosive growth, fast becoming a leader in the flavored water Continue reading →