I began this fast to get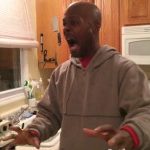 myself realigned, focused and back on track with my healthy eating habits and mindset.  I didn't do it to brag, but to encourage.
Now that it has ended, in the following video I will give some details as to how I will be going forward from here.
Please do not take what I say Continue reading →